Transforming Your Bedroom into a Welcoming Luxury Retreat
Your bedroom should be a place where you can unwind from the stresses of everyday life. A space that envelops you in its warmth, allowing you to de-stress from a manic day.
Here are some of our top tips on bedroom styles that will provide you with that cosy contentment that you seek.
Surround yourself with chic indulgence

Create a sleep space that is infused with warm sophistication. Classic neutral colors for your sheets and duvet covers combined with bold decorative pillows will transform your bedroom into a luxury hotel-like experience.
Create mood with your lighting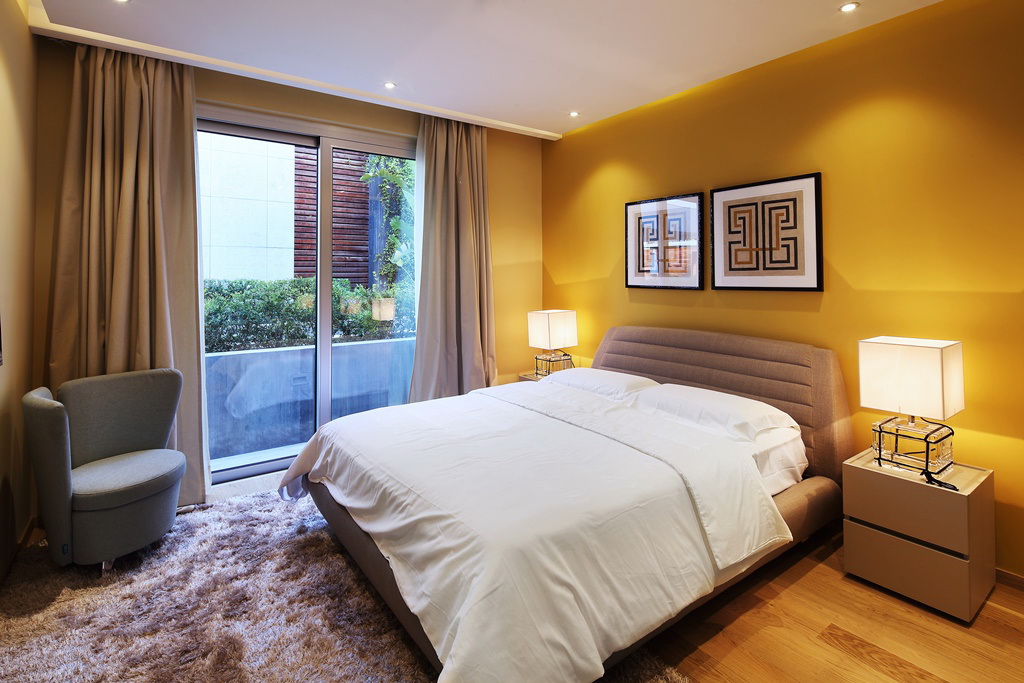 Your choice of lighting plays a powerful role in the design of a bedroom retreat of your dreams. Dimmable spotlights and bedside lamps enable you to adjust light intensity, creating a soothing ambient mood perfect for sleeping in.
Make your bedroom look bigger with mirrors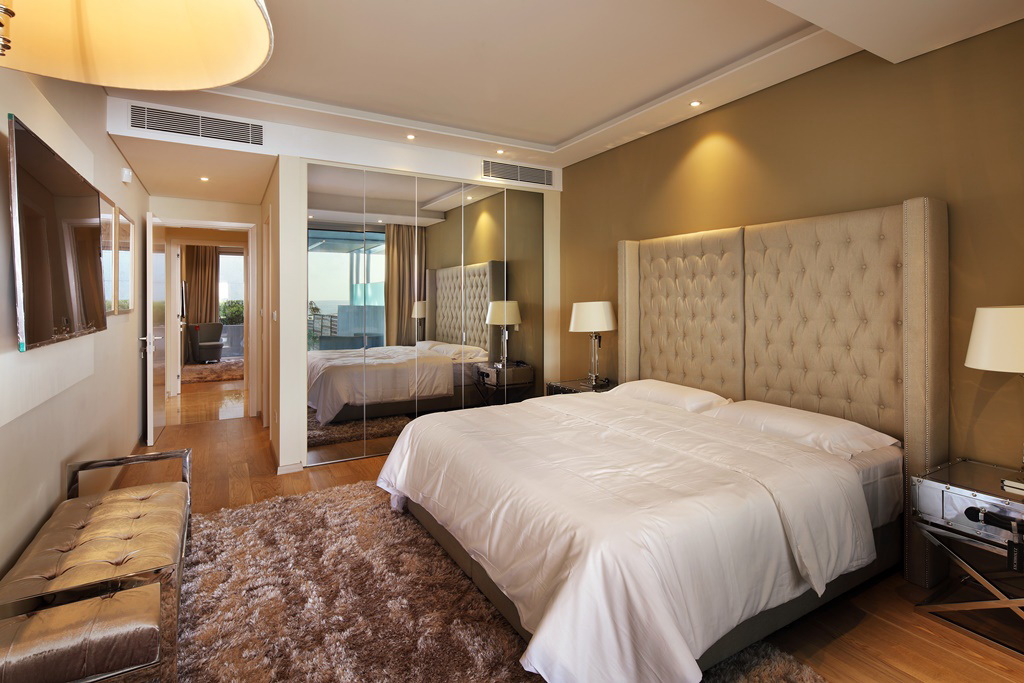 A cozy bedroom isn't one that has to feel small. Use mirrors to make your space feel bigger.
Mirrored, sliding wardrobe doors for instance are incredibly functional. Aside from stylishly saving space, the mirrors add depth to a room, making it seem larger. They are also great for reflecting light from lamps to create ambience.
Pay attention to your bedroom floor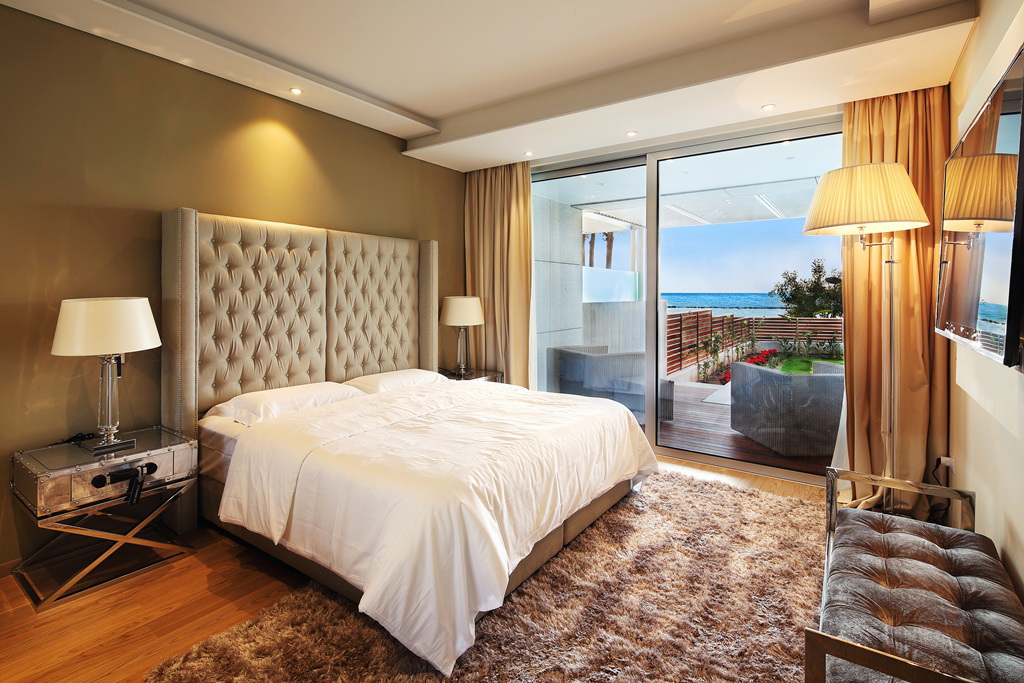 While a plush area rug or deep carpet are great decorative pieces, wooden flooring looks beautiful too. Semi-solid parquet flooring throughout the room doesn't only add a touch of stylish luxury, it's also a more hygienic option. Interestingly, a darker stain wood usually tends to evoke a homely feel, whereas a lighter stain usually makes for a more contemporary look.
Decorate your walls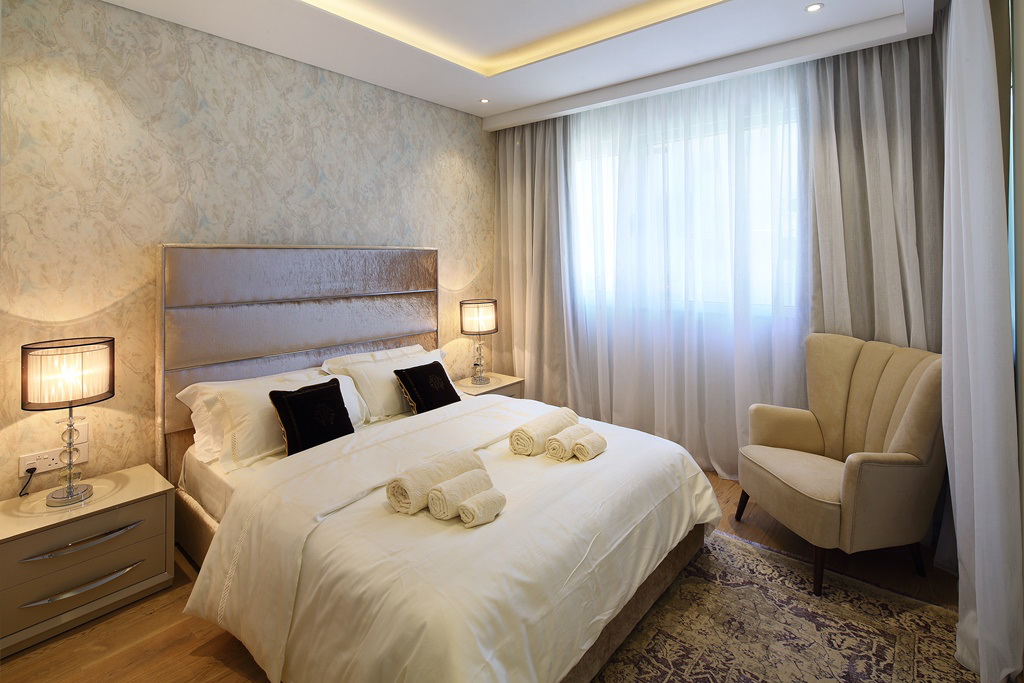 Choose calming neutral wall colors to add both elegance and tranquility to a bedroom. Wallpaper is a great way to add color or pattern to your walls, accentuating the personal character of your space without the need for paint.
Create a stylish focal point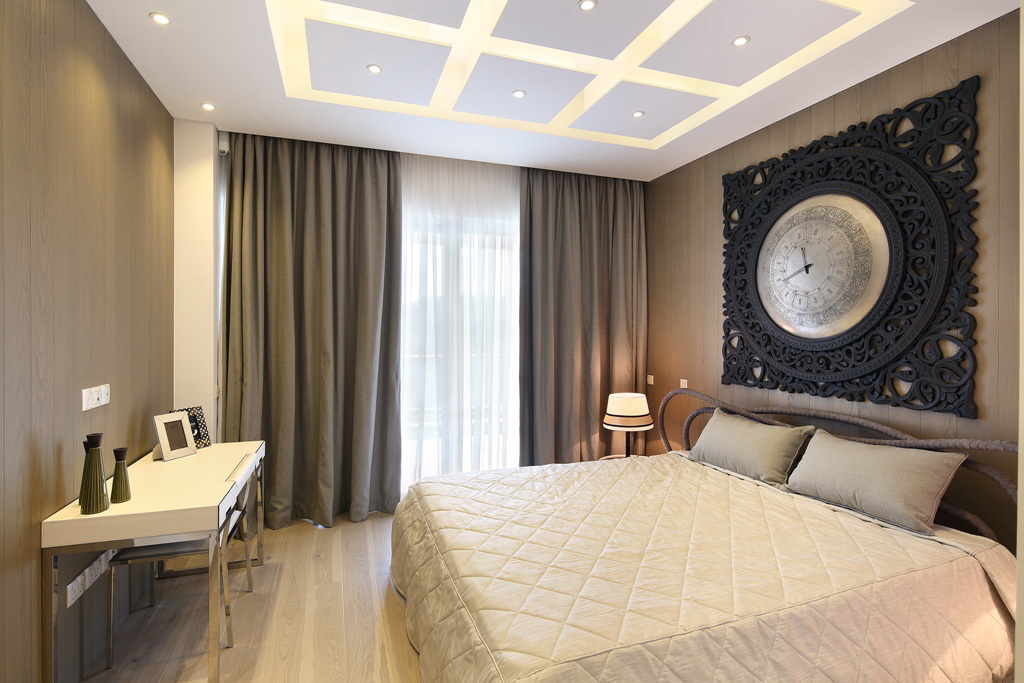 Choose a bedroom wall on which to create a focal point that you'll visually enjoy. This could be a clock, a painting or any other statement piece that is reflective of your personal style. The right item can do much to create the mood and tone you want.
Incorporate a fireplace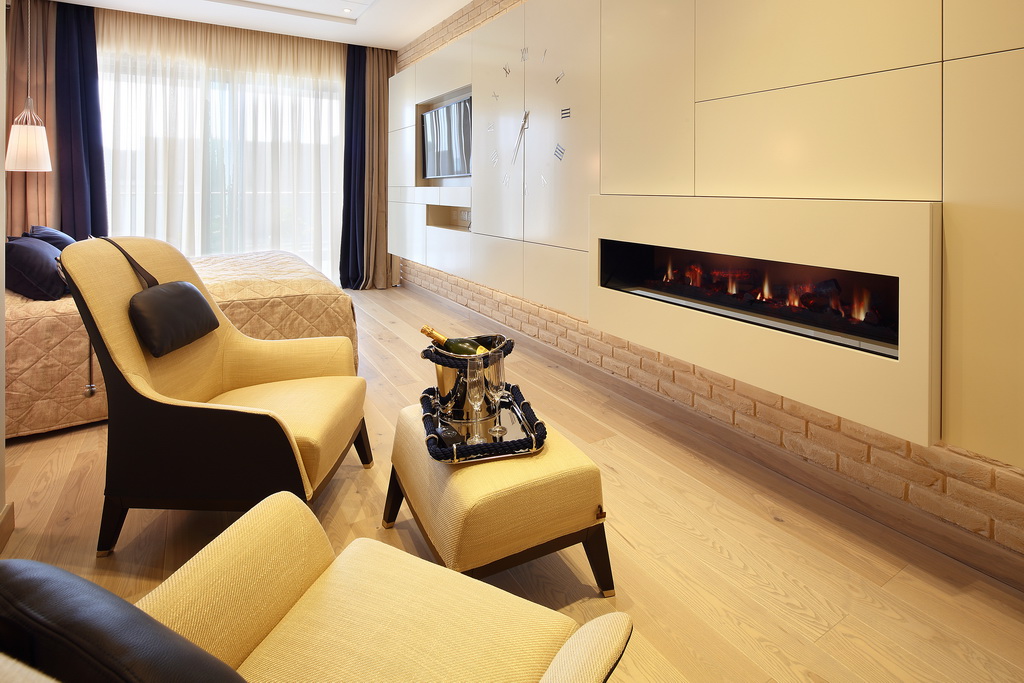 Turn your bedroom into an inviting retreat with a sleek electric fireplace (no need for a chimney). It instantly adds style to your space and a great element of calmness to the room's ambience. Incorporate the fireplace so that it complements your color scheme, and lends sophistication to the room's interior design.
Use curtains that will let you sleep in longer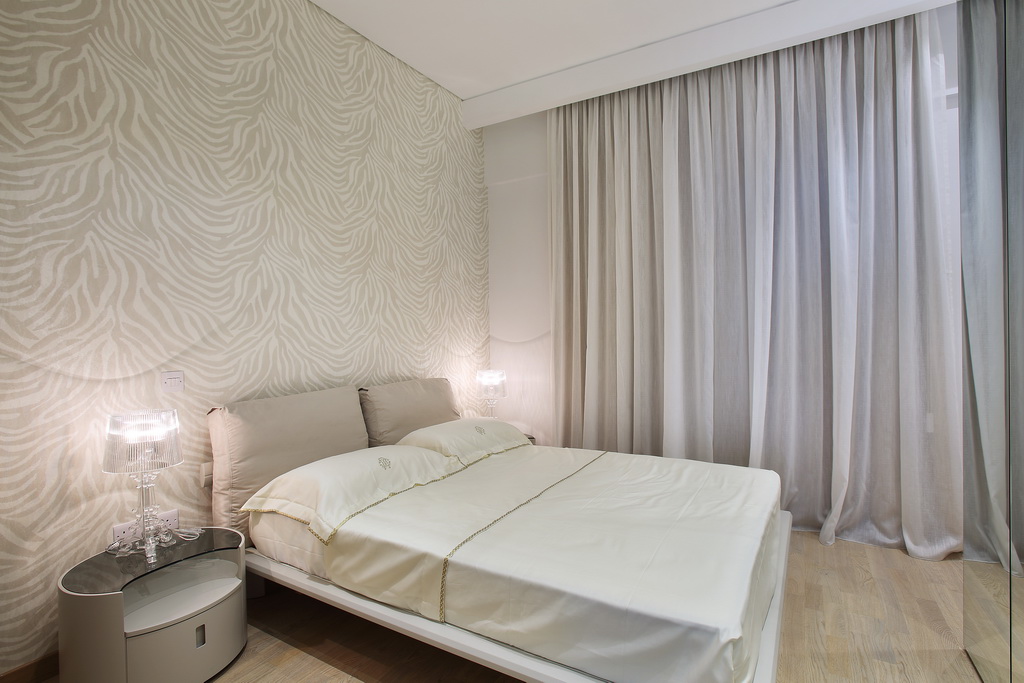 Use curtains that block out enough light to allow for a perfect sleep. For dramatic effect, use bold black-out curtains that are long enough to touch the floor. Alternatively, use black-out curtain lining, with a decorative thinner curtain layer on top, allowing for some light to come through when you want it.
Use these helpful tips to turn your bedroom into a place of relaxation and tranquillity!
All photos featured above are from ASKANIS GROUPS' projects OPERA and SAVOYA in Limassol.