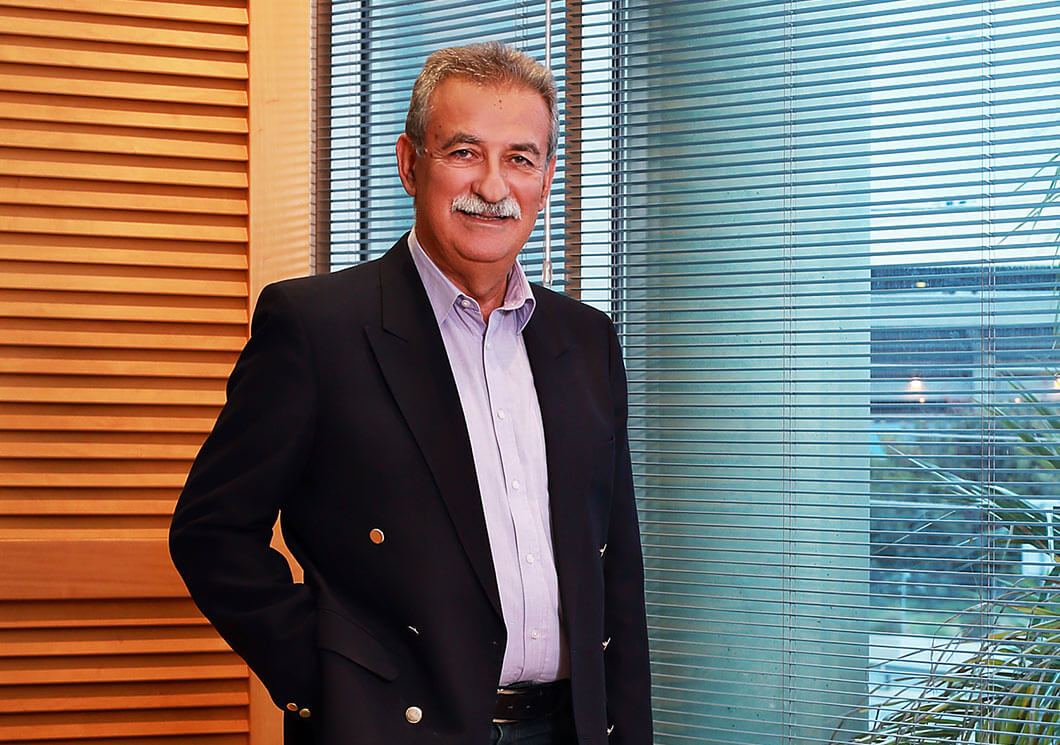 Our Story
The story of ASKANIS GROUP begins in April 1989, when Mr. Antonis Askanis, a British-trained Civil Engineer, became one of the first qualified engineers in Cyprus to set up a Contracting company, undertaking a range of high-calibre projects across Cyprus. Since then, the company has also become active in the Development sector, and the ASKANIS GROUP is today a highly respected name in the construction and development industry of Limassol. Find out more about our story.
1 TONS OF STEEL USED IN THE LAST 10 YEARS

which equals to

2,000elephants

CUBIC METERS OF CONCRETE USED IN THE LAST 10 YEARS 1

which equals to

93,333bathtubs

1 MAN HOURS ON SITE IN THE PAST 30 YEARS

which equals to

13,440people to climb Mt.Everest
Over the past three decades, the company has enriched its technical capacity as a contactor through the recruitment of dedicated people, partnerships with specialised subcontractors and suppliers and the build-up of its own fleet of equipment.
Antonis Askanis Ltd, the Group's flagship construction company, has carried out a wealth of diverse projects in Limassol, ranging from five star hotels and high-end commercial buildings, to community and public projects and specialist renovation and restoration works on buildings of great historical importance.
Our Clients