Tips and Tricks for Designing Your Dream Kitchen
Once tucked away out of sight and cut off from the rest of the home, the kitchen is now central to modern family life, having seamlessly become an extension of the living area. Kitchens bring everyone together in a flexible, inclusive space that can be decorated and designed in such a way that it becomes just as big a feature as the rest of your home. To get you started with your dream kitchen, we have highlighted some of the key elements to consider when designing this all-important multi-space.
Make sure you have enough storage
It's easy to underestimate just how much storage space you will need in the kitchen. Make a list of all your kitchen equipment – pots, pans, crockery and cutlery, appliances, cleaning products and whatever else you'll want to keep in the kitchen, and design storage solutions around it. Work vertically and add shelves upwards to make sure that every corner and empty wall space is utilized.
Floor to ceiling column wardrobes offer an ideal solution for maximizing storage space. You can also eschew the bulky dining table and give yourself room to move freely by putting high stools around a kitchen island, which has the added advantage of providing even more precious counter space.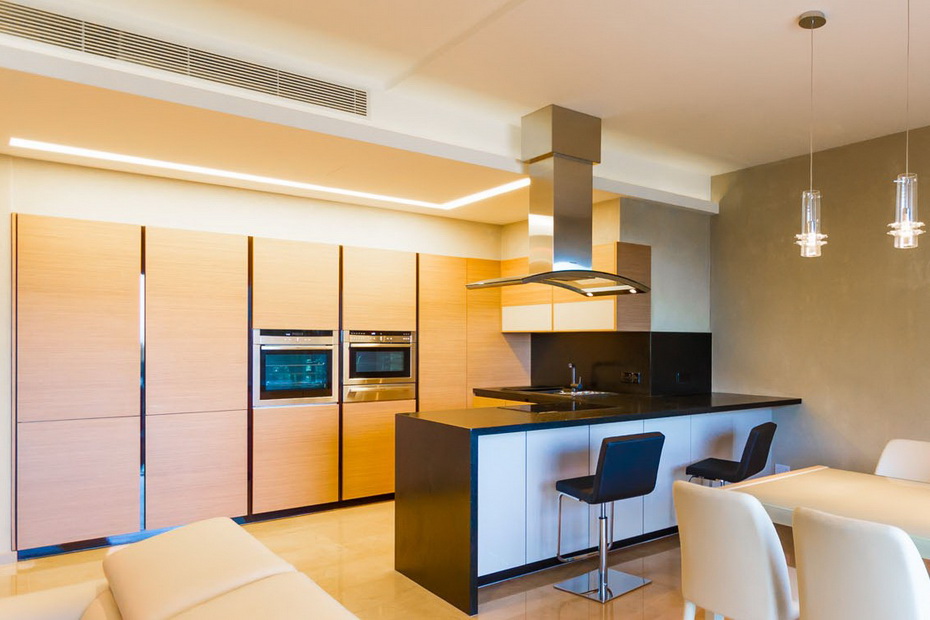 Play with colors
A great way to brighten up an otherwise neutral kitchen is to add a surprising pop of color, a pattern, or an accent wall to keep things interesting. This could mean a bold painting in bright shades that acts as the main focal point in a kitchen of subdued hues of white and grey. Anything that will put a smile on your face when you catch sight of it is a sure sign that it will work well in your kitchen space!

Consider your materials
Materials such as granite, or even synthetic granite, are a great material of choice when it comes to dressing your countertops. Practical, durable and stain and heat resistant, granite and synthetic granite have the added advantage of making even the most modest kitchens look impressive. Choose from a wide range of colors and give your kitchen that added touch of luxury, without skimping on efficacy.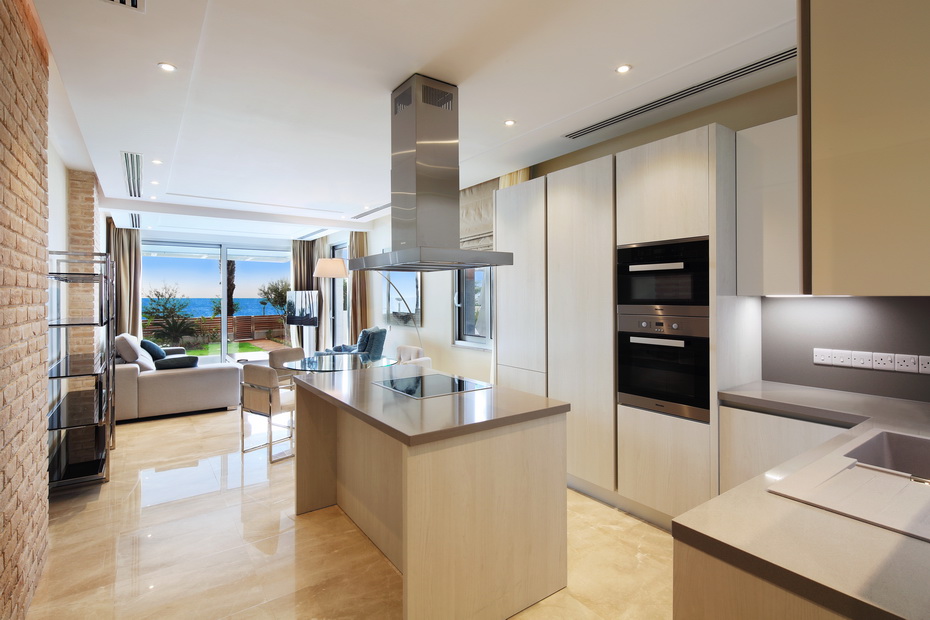 If cooking isn't a main priority and you prefer your kitchen to make more of a style statement, then you can choose from an even greater selection of materials. Splurge on marble countertops, which stain easily but look absolutely luxurious. Design tip: Dark marble paired with cream colored kitchen cabinets and a distinctive brick backsplash will give your kitchen an air of opulence fit for any designer home.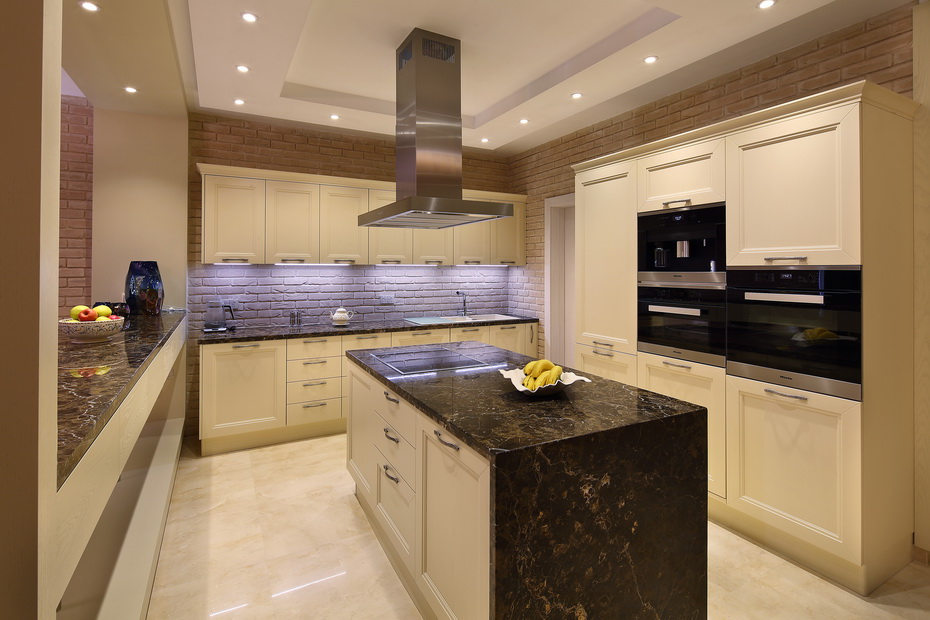 An island to oneself
Kitchen islands serve a number of purposes. Beyond acting as a visual anchor within your kitchen space, they also help increase the room's functionality and efficiency. There are a number of ways you can approach your kitchen island, all depending on the amount of space you have and the purpose for which the island will be used. A fully functional island, for instance, is one that does everything the primary countertops do. This means you can have your hobs, eating area, and even sink right in the middle of your kitchen. In this way, you are also creating a place for socializing and interaction among guests and family, as the person preparing dinner is no longer facing away from the rest of the household.
If space is limited, you can go for a double-tiered kitchen island. This ergonomically correct option offers space for food preparation on the lower level, and eating space on the higher level, creating a cozy, unified space for the family to congregate.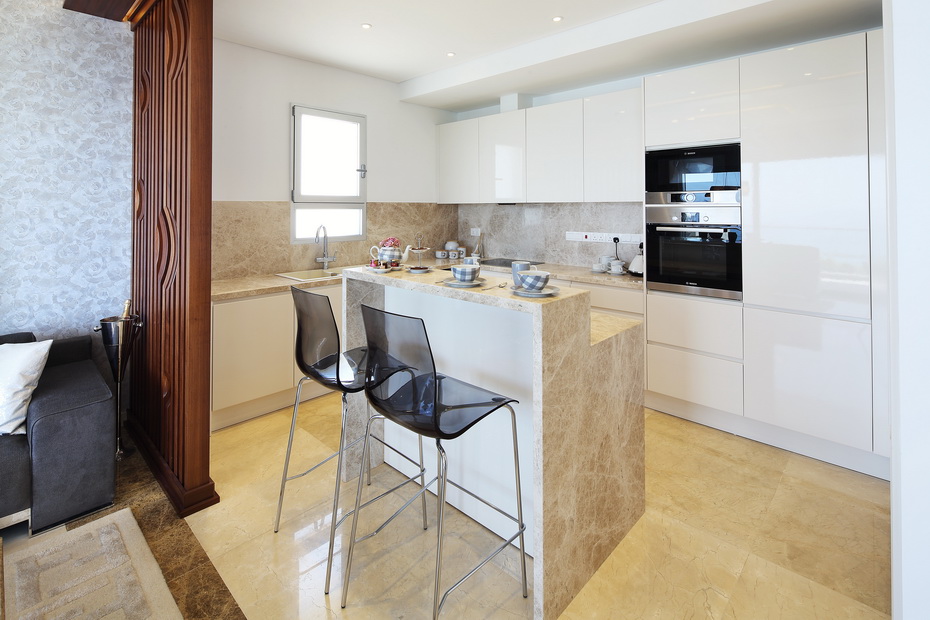 Express Yourself
There are no hard and fast rules as to what your kitchen should and shouldn't look like. In fact, some people choose to make this space as much of a feature as the rest of their home, choosing a statement design that is a piece of art as well as functional. For instance, lovers of the ornate and extravagant Baroque style from the 17th century can incorporate this into their kitchen design to create a space that is truly unique.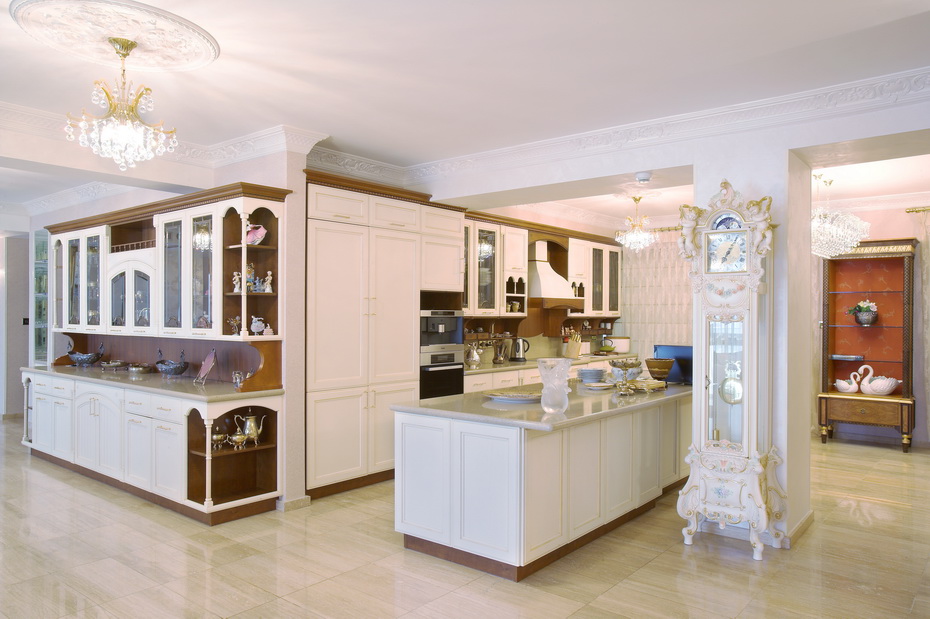 To replicate this style, work in the traditional Baroque colors of white, gold, beige, and brown and add details and finishes that are majestic and aristocratic – think lavish crystal chandeliers, subdued lighting, and elaborate accessories. When it comes to your kitchen space, imagination is limitless!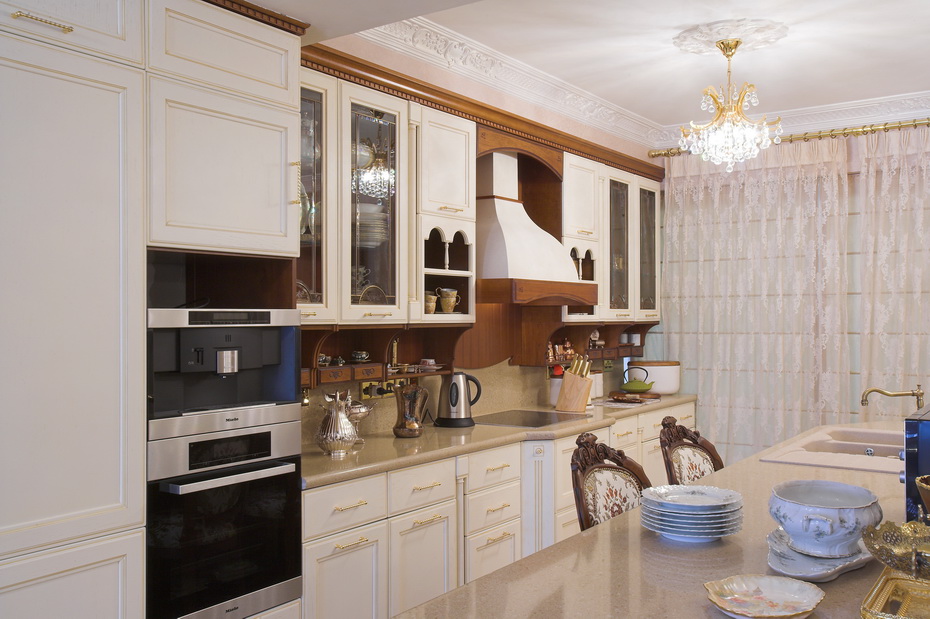 Every kitchen is different, and depends greatly on each individual's personal style and lifestyle. So don't be afraid to play around and experiment until you find the right design that will truly reflect your unique personality!
All photos featured above are from ASKANIS GROUPS' projects OPERA and SAVOYA in Limassol.