Introducing WEST HILL by Askanis Group
Situated on the west side of the Santa Barbara hill, WEST HILL is the newest development by ASKANIS GROUP. It is a collection of four buildings, all of which enjoy sweeping views of the archaeological site of Ancient Amathus and the Mediterranean Sea beyond.
A privileged location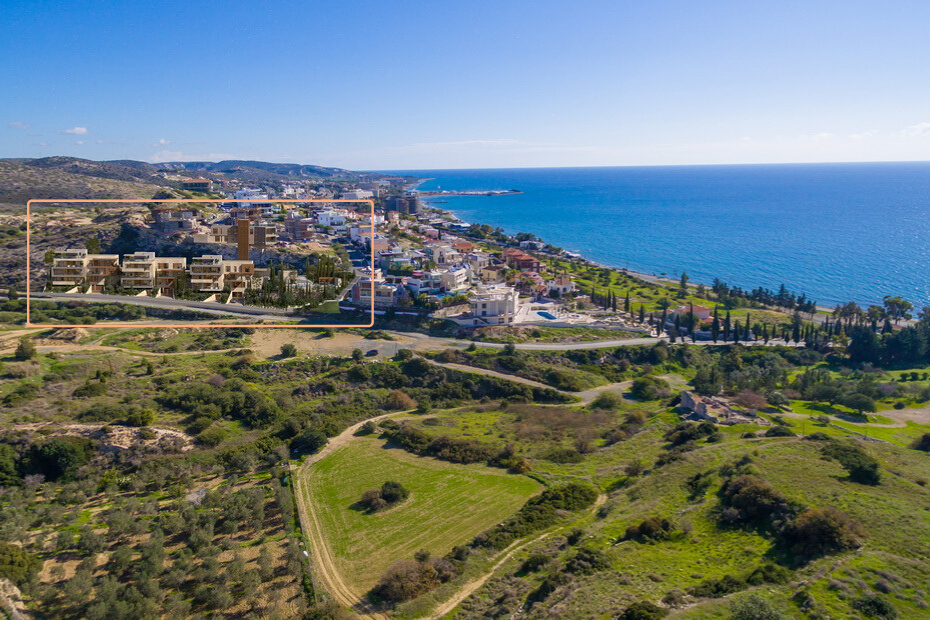 WEST HILL's prime location on an elevated plane, at the eastern end of Limassol, is home to some of the city's most elite dining venues and luxurious five star hotels like the Amara Hotel and Parklane Spa and Resort. The picturesque St. Raphael Marina, an exclusive, quieter counterpart to the Limassol Marina downtown, is also located nearby. With easy access to the main highway from two conveniently located roads, every amenity – from private and public schools to the island's two airports – is just a short drive away.
Stylish Elegance & Practical Functionality
The WEST HILL apartments feature contemporary architecture that is both stylish and practical. Each apartment is designed and positioned in such a way as to allow clear views of the surrounding large open spaces, the area's natural beauty and the ancient ruins of Amathounta nearby. The clear blue waters of the Mediterranean Sea are also within view, visible through the large windows and balconies, which allow plenty of natural light to stream in.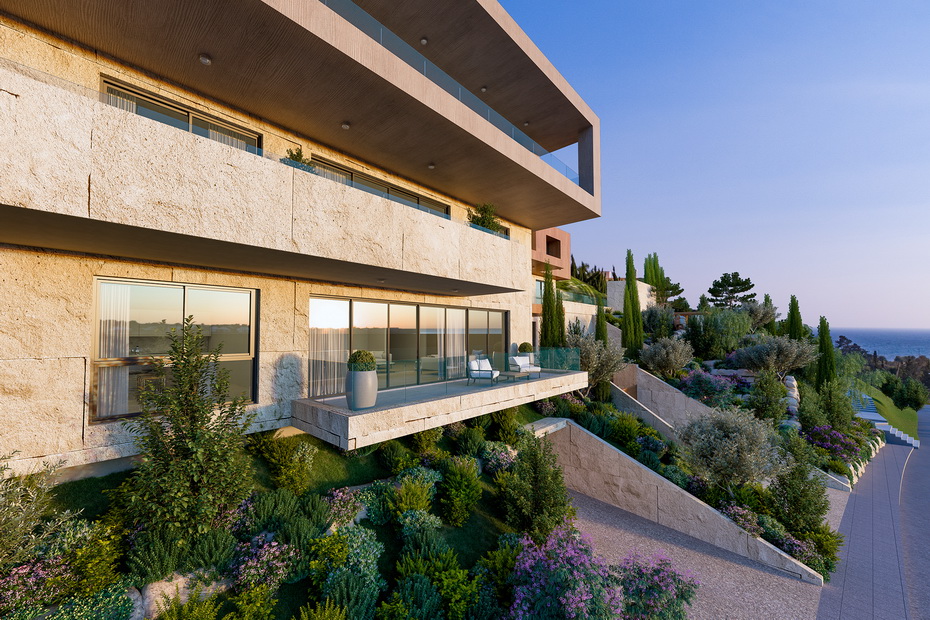 Ensuring utmost privacy and convenience, the WEST HILL apartments are securely gated and accessible from two separate roads.
Each building features a botanically-themed name – Levanda, Dhalia, Anthemis, and Lilia – and is surrounded by lush botanical landscape gardens. These gardens add an element of rich greenery that will indulge the senses with fresh scents and a myriad of colors.
LEVANDA – DHALIA – ANTHEMIS Buildings
These three WEST HILL buildings are located adjacent to one another, and each comprise one 3-bedroom apartment, two 2-bedroom apartments, and one luxury penthouse which features its own roof garden.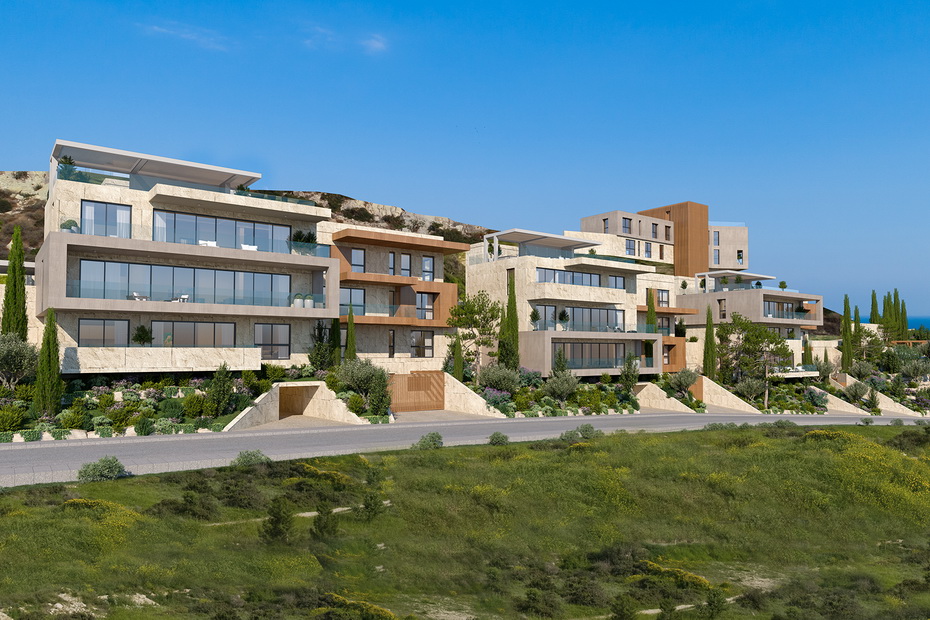 Each apartment offers full air conditioning within suspended ceilings, ensuring coolness during the hot summer months. For the fleeting winter months, the apartments stay cozy and warm, thanks to the underfloor heating throughout. The apartments are all constructed with generous proportions, featuring spacious, comfortable, open-plan living and dining areas that extend onto large, ample balconies serving up beautiful views.
Maximum care is taken to ensure that every space is perfectly utilized, with spacious bedrooms, some of which are en-suite, and master bedrooms that boast their own walk-in wardrobe space. All apartments feature a well-lit, generous kitchen area and workspaces fitted with granite countertops and top-of-the-line fixtures.
All residents of WEST HILL have access to their own underground parking area and storage room.
LILIA Building
Situated on a rocky elevation, separate from the rest of the complex yet still close enough to be a part of the warm community it creates, LILIA overlooks the majestic Ancient City of Amathus and the sparkling Mediterranean Sea beyond.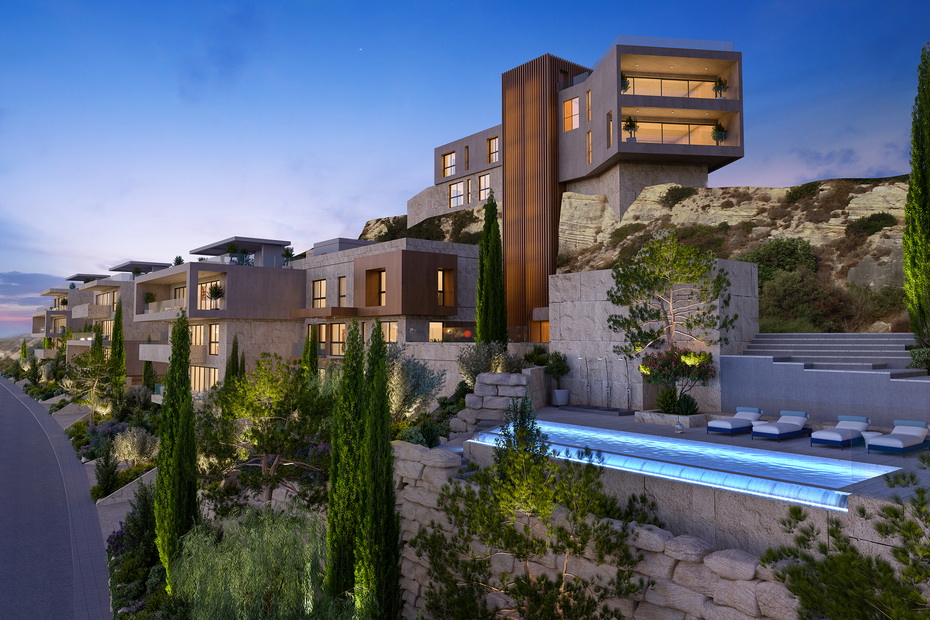 Its bold display of contemporary architecture creates an ultra-modern façade that is aesthetically stunning, stylishly elegant and functionally practical. Its robust geometric protrusions appear to rise almost naturally from the rock itself, giving LILIA an air of grandeur as it gazes upon the rest of the complex below.
Built for ultimate comfort and privacy, LILIA features only two spacious apartments, one of which has access to its very own roof garden via an internal staircase. Designed with special attention and care, and fitted throughout with premier quality materials and finishes, the LILIA apartments are the gems of the WEST HILL complex, promising a life of unparalleled world class elegance.
Luxury Island Living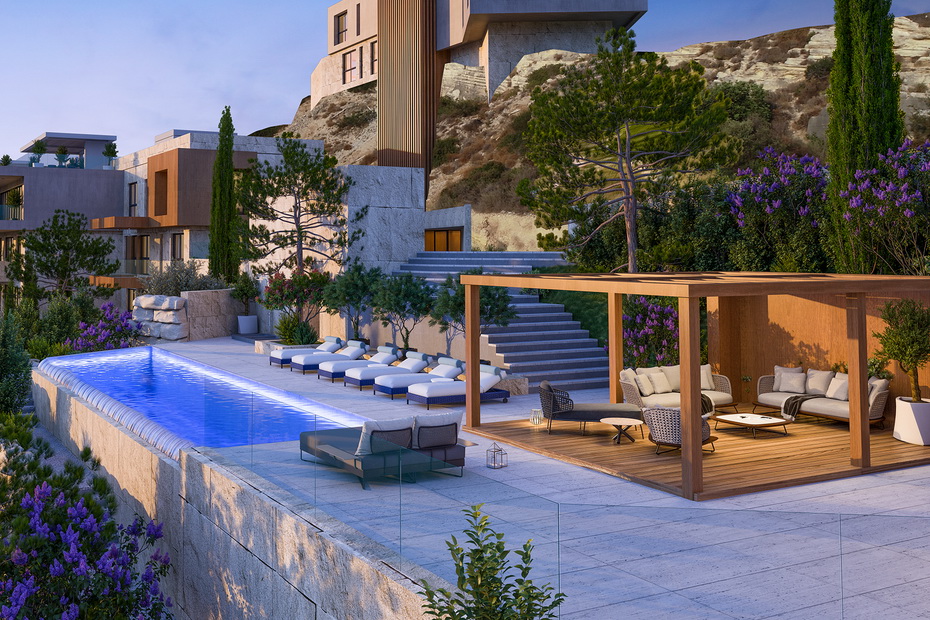 Residents of WEST HILL can enjoy true luxury island living, whether this means relaxing and unwinding in the communal outdoor pool, indulging in the plethora of high-end dining options available in the area, or dipping their toes in the shimmering coastline, just a few steps away.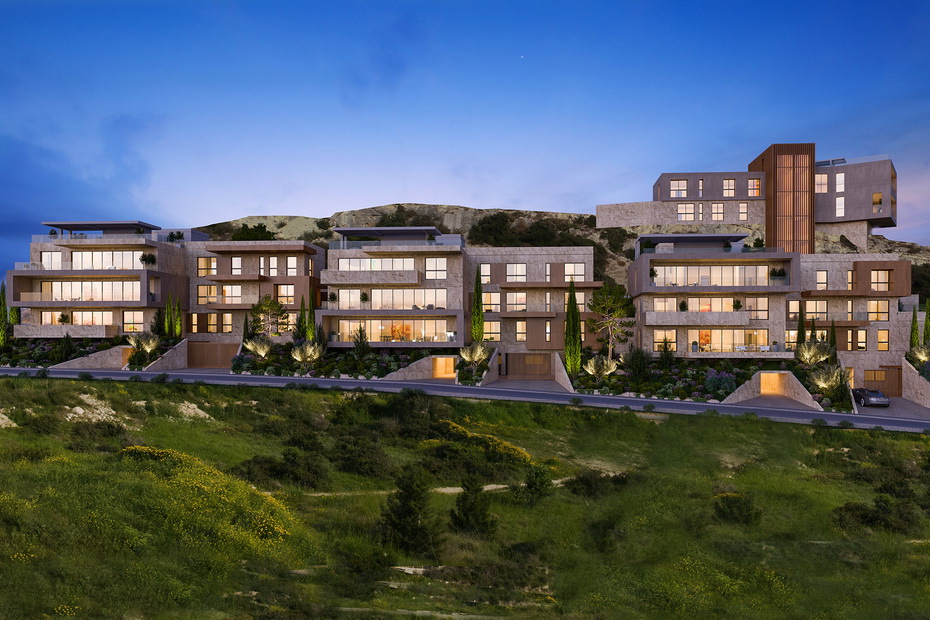 WEST HILL's unique location just on the outskirts of a truly diverse town allows residents of WEST HILL the opportunity to indulge in ultimate Mediterranean beach living while still enjoying a sense of privacy and detachment from the usual hustle and bustle of the city.
For more information about WEST HILL please click here.